A dream came true with this review opportunity! I've been to parties and events where there is a large banner in the room proclaiming "Congrats" or "Happy Anniversary" and I've been itching to have signs made for my boys for any future birthdays. Well, BuildASign.com granted my wish!
BuildASign.com is a fantastic company with even better customer service. At BuildASign.com, you can create and customize any kind of sign, magnet, banner, bumper sticker, and MORE! You can choose from their great pre-made sign selection or you can create your own that is more your style!
I was thrilled to do a review for BuildASign.com, and of course I went straight for the Birthday Banners!
I did a combination of using a pre-made sign and making my own-I took a sign that they had put together and made a few additions/deletions and these are what I came up with:

Cooper LOVES dinosaurs, and he LOVED his sign!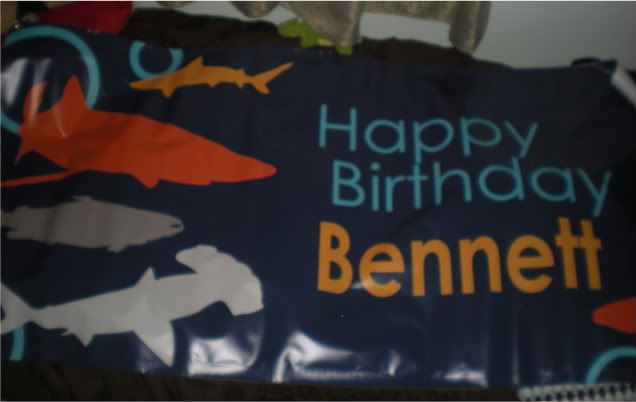 Perfect for my youngest! This was a sign that was already designed
like this, I just switched out some of the sharks with fish!
What do you think? Not bad for a novice designer :D BuildASign.com makes it so easy to design your product. Everything is easy to use, and there is so much to choose from when it comes to artwork and color!
You can even download your own pictures and designs to add your product.
One of my other favorite products are the custom street signs. Of course you can get the standard street signs, but wouldn't something that said "Stevens Blvd." Or "Heather's Highway" be kind of clever? I think that would be awesome for a Teen's room!
The turnaround on these products is extremely fast! I had my banners within days of ordering! And shipping of course is even faster!

I HIGHLY recommend BuildASign.com! They have great prices and easy to use tools to help you create your one of a kind design!

Disclaimer/Disclosure: I received two banners for review, no other compensation was given. Please see my disclosure policy for more information regarding my blogging practices.